How do I change my voicemail greeting?
How do I set up or change my voicemail greeting?
You will need to upload an MP3 file to your HelloGym portal in order to update your voicemail greeting
From your Dashboard, click on the Voicemail button in the dropdown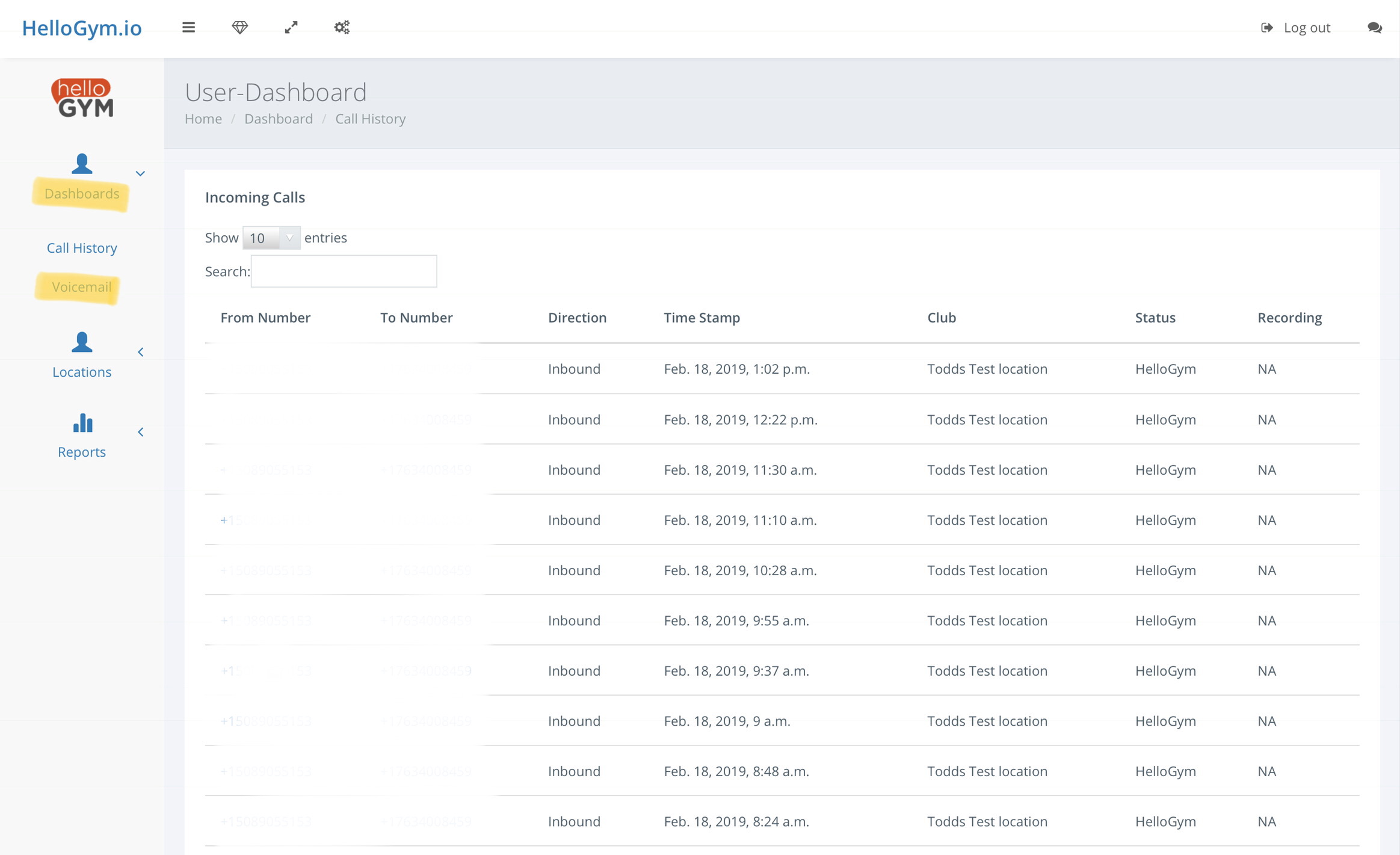 To update the voicemail greeting you will need to take an MP3 audio file and upload it at the bottom of the voicemail page.
You can add up to two different email addresses to receive the voicemail notifications.
Please make sure to upload and MP3 or Wav file only.. any other file will break the voicemail greeting.
PRO TIP- If you don't have a good way to create an MP3 or a Wav file an easy way to do so is to call your club during non GymPhone hours (or if you are sales only, call and press 2 for all other inquiries) then leave a message that will be your greeting. You can then access that voicemail file and save it to your computer and then upload in the voicemail section.